Two summer camps, just for young creatives, led by Mitch Pengra and Thedra Cullar-Ledford, will stimulate students with a variety of art experiences. From canvas painting, charcoal drawing and sculpture to roboticized kinetic assemblages, musical compositions, and stop-motion video animation. Sketch and photo journals will capture the entire artistic journey.
This immersive studio experience includes:
painting
drawing
sculpting (kinetic, light, motion, Fimo, LEDs)
monotype printmaking
soundscapes
musical composition
video-making (simple animation, stop-motion video)
Snacks and all materials are provided, but everyone will need to bring their own sack lunches.
ArtLab Creators Program:
Monday, June 6 –  Friday, June 17
Premier night on Friday, June 24 (6 – 8 p.m.)
for ages 7 – 14
9 a.m. – 2 p.m. studio program ($650)
2 p.m. – 4 p.m. extended activities ($100)
ArtLab Masters Program:
One-on-one instruction for intermediate to advanced artists. Great opportunity for further exploration of a certain medium or for students assembling a portfolio for art school admission.
Limited to 10 students.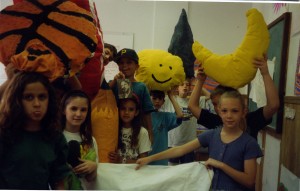 Monday, June 20 – Thursday, June 23
Premier night on Friday, June 24 (6 – 8 p.m.)
for ages 10 – 17
10 a.m.  – 1 p.m. studio program ($385)
Stay tuned for further details, or contact Mitch Pengra to register now.
Independence Art Studios
A working studio environment for professional artists located just outside the Loop on the north side of Houston. It is an urban oasis — inside the city with everything it has to offer while at the same time providing exposure to the natural environment.
Instructors
Thedra Cullar-Ledford
Born in Abilene, Texas, raised in Mexico City and on the Texas/Mexico border in a little town called Eagle Pass. Moved alone to Dallas to attend Arts Magnet High School. Full scholarship to California College of the Arts for a BFA cum laude in Painting, then to Oxford University in the UK for a masters in printmaking and sculpture. Moved 16 times in 20 years but is happy to be settled in Houston. She makes art, teaches college and runs Independence Art Studios. Married with two sons, 9 and 17. Her art typically involves carefully arranged collections of everyday objects, presented in some sort of container in a way that makes a statement. It's a mash-up of conceptualism, minimalism, storytelling, autobiography and careful craft.
Mitch Pengra