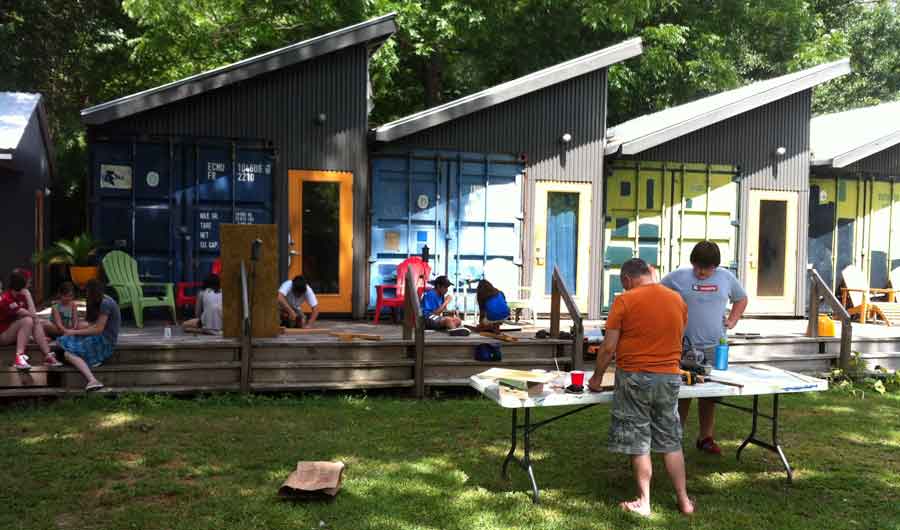 More than ten years ago, as we lay exhausted from working too hard at our jobs to pay the rent in Manhattan, we dreamed of having a property that would provide support for us and a larger community of artists. We had figured out some important life lessons for artists, had managed to acquire useful skills and tools, and thought that it would be great to share all of that.
Once we moved home to Houston, it took almost a year to find just the right property, then another few years to build these studios (much of it with our own hands.) Not only is this place our dream, it's also our home. We think it will help you determine whether you would fit here if we tell you about being a part of this little community:
We believe in sharing tools, information, advice, coffee, pizza, and responsibilities.
We believe that everyone has the right to be and do whatever they want unless it starts to cause problems for others. Then we talk about it.
We believe that perfection can be the enemy of the good. We don't care if you make a mess with paint on the floor, if you don't bathe very often or if the knob on the gate keeps falling off. We keep things pretty loose around here.
Most of all, we believe that everyone should, by default, be nice to each other.
---
If you have questions or would like to rent a studio, please e-mail us or call Thedra at 646-269-4132.
---