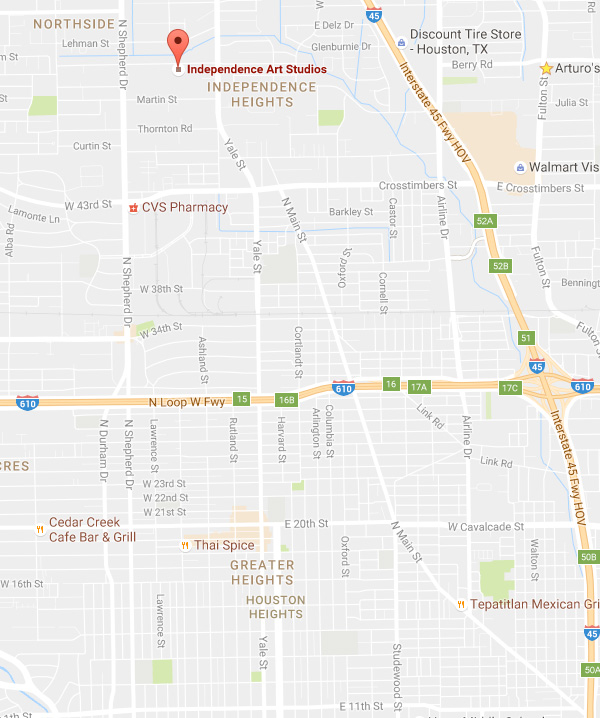 Independence Art Studios is located in a funky, eclectic part of Houston that became popular with artists and other creatives looking for relatively inexpensive, large, unrestricted lots that were close to the middle of the city. Think honorary inner-loopers pursuing the urban ranch lifestyle.
This half-acre has five art studios, a tiny office, our weird house, a vintage Airstream trailer and a chicken shack. We are also fortunate to have a beautiful collection of trees, horses just over the fence, a fire pit for cool evenings, and a couple of tree swings.
The street address is 419 Janisch Road, Houston, Texas 77018
---
If you have questions or would like to rent an art studio, please e-mail us or call Thedra at 646-269-4132.
---